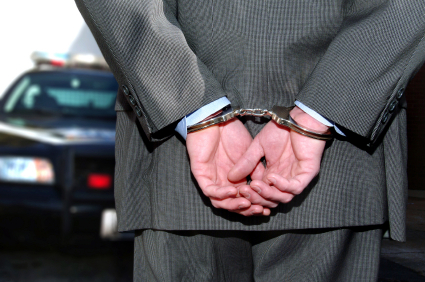 People make mistakes… That's just life, right?
But things are different in today's world, because social media like Facebook and Twitter are available to document people's mistakes forever. In an instant, arrest records are disseminated for all to see in Google.
There is a pernicious industry on the web that preys upon people who were arrested by posting their mugshots online. The business model relies on shaming these people with their photos and a description of their charges until they pay a fee to have them removed. The fee can be as much as several hundred dollars.
Mugshots.com is the biggest offender. The site has web traffic in excess of 2 million visitors each month. For comparison, the Chicago Tribune online sees about 3 million.
But now Illinois has outlawed this practice. Under a new law signed by Governor Pat Quinn, internet mugshot sites are prohibited from profiting from mugshots. The new statute says:
It is an unlawful practice for any person engaged in publishing or otherwise disseminating criminal record information through a print or electronic medium to solicit or accept the payment of a fee or other consideration to remove, correct, or modify said criminal record information. See 815 ILCS 505/2QQQ.
Download the new anti-mugshot law.
Violators will be punished according to the Illinois Consumer Fraud and Deceptive Business Practices Act. The Attorney General is responsible for enforcing the law.
The law, which was passed on a 'Yes' vote from every legislator in Springfield, goes into effect on January 1, 2014. To my knowledge, only Oregon and Texas have similar statutes, while legislation has been introduced in Georgia and Florida.
For many people, though, 2014 is too long to wait for the new law. Job opportunities are lost to Google searches, and plans are put on hold. In cases where the accused is found not guilty or the charges are dismissed, the mugshot remains on the web. What is more, where the record of the person's arrest and charges is expunged or sealed, the mugshot remains.
However, people who had their mugshot posted online may be interested to know that another agent has changed things: Google.
The world's most popular search engine launched an attack on mugshot sites in the last few weeks. Google uses an algorithm to decide what web pages to display in its search results. To generalize, Google provides search results based on the keywords in a web page.
Mugshot sites were exploiting this by using the very specific, full legal name of the person arrested along with their criminal charges. And so, whenever anyone looked up a person's name, the mugshot page would rank high in the search results.
No more.
The algorithm change, also called a Google update, has apparently eliminated mugshot sites from the search index.
And this has made Mugshots.com defensive. The site has decried the algorithm change as 'censorship' that 'threatens public safety.'
In this case, arrestees are the current huge winners at the expense of the rest of the law-abiding public…

Thanks to Google's algorithm change, there is now an enormous public safety blind spot that puts every person in the country at potential risk who performs a Google search on someone with a criminal history—that number is in the millions.

…Google has directly and appreciably made the country less safe…
Mugshots.com trumpets public safety, and belittles the presumption of innocence:
A considerable amount of attention and hand wringing have been devoted to the phrase 'innocent until proven guilty' in this debate. That is a fundamental principle of our criminal justice system, and rightly so. But the phrase itself has been bandied about so frequently and carelessly that it has become something of a platitude…
And for the wrongly accused, they are just collateral damage:
Yes, some number of truly innocent individuals are going to have their reputation sullied and suffer embarrassment as a result. That is undoubtedly a regrettable consequence. But the alternative is to deny the rest of America the very tangible and important benefits of having easy access to criminal histories.
Illinois is home to at least three local mugshot sites: RockfordMugshots.com, ChitownMugshots.com, and NapervilleMugshots.com. The photos from each site come from the county sheriff's web site, and are later uploaded by the mugshot page.
While there is momentum towards banning mugshot sites, one very large obstacle remains, the protection of free speech under the 1st Amendment. According to this article by the New York Times, the press is the most adamant objector to laws curbing the use of public records. And under the Freedom of Information Act (FOIA), these records are usually public.
This fight isn't over, and will most likely be settled in the Supreme Court.