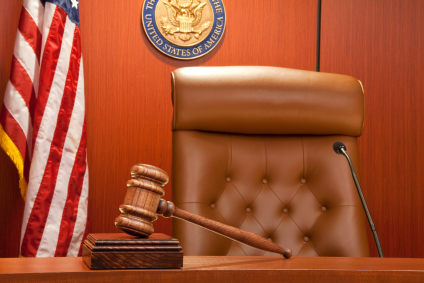 Illinois courts apply the term involuntary manslaughter to any accidental death that results from the reckless acts of another. Recklessness is the key component of involuntary manslaughter. If the acts causing the death were negligent, then the loss of life would be actionable in a civil courtroom, through a wrongful death lawsuit.
The statute penalizing involuntary manslaughter is found in the criminal code at 720 ILCS 5/9-3. The statute says that the offense is a Class 3 felony. Generally, a Class 3 felony is punishable by a term of 2 to 5 years in the Illinois Department of Corrections. Nonetheless, probation is available.
The statute provides the following:
A person who unintentionally kills an individual without lawful justification commits involuntary manslaughter if his acts whether lawful or unlawful which cause the death are such as are likely to cause death or great bodily harm to some individual. See 720 ILCS 5/9-3(a).
As said above, the sentencing for this offense is 2 to 5 years in the penitentiary. However, there are special circumstances in which the penalties increase. Namely, the identity of the victim and his or her relationship to the offender will make a difference.
There is a special provision of the statute that increases the penalties where the victim is a peace officer killed in the performance of his or her duties. If the victim is a peace officer then the offense is punished as a Class 2 felony. The usual sentencing range for this offense is 3 to 7 years in the Illinois Department of Corrections.
Additionally, where the victim is a family or household member, the penalties are increased. If the deceased meets the definition of a family or household member is defined in 725 ILCS 5/112A-3, then the penalty is a special Class 2 felony. Under these circumstances, the potential sentence is 3 to 14 years in the penitentiary.
A family or household member is defined by statute, but the general understanding is it is someone who is related to the offender through a romantic relationship (past or present) or a familial relationship. But it can also include someone related to the offender in the fact that they shared a residence.
While it is true that probation is available to the defendant, unfortunately it may be unlikely. In all cases in which there is a loss of life, judges are very reluctant to give the offender probation.
There are defenses to involuntary manslaughter which the defendant can assert. For example, a person is guilty of involuntary manslaughter if and only if his acts are committed without lawful justification. If someone acts in self-defense resulting in the loss of life of another, he may have a defense.
Likewise, defending another person or one's residence can also constitute a defense.
If you have legal questions, contact Sami Azhari to get answers and start planning your defense.