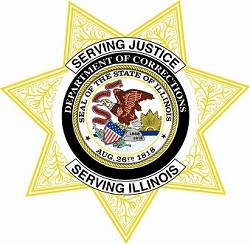 There was a time in Illinois when inmates could get released from state prison in only days. It was the era of "dress-in-dress-out."
Those days are long gone, but the state penitentiary has re-instituted another form of early release. The new early release program has caused confusion in courtrooms throughout the state. To understand it, a look back at history is needed.
In 2009, the state economy was in the worst part of the Great Recession, and government needed to save money. The Department of Corrections devised a scheme to release inmates early, saving on costs and decreasing population. But, they went too far and politics caught up with them.
While the state penitentiary was supposed to keep inmates in custody for at least 60 days before reducing their sentences with early release credits, IDOC was giving inmates credit from day 1. The result was that prisoners who had sentencing credit for their time in county jails awaiting trial were eligible for release on their first day in IDOC.
The lore was that these inmates would go downstate on a bus in their county jail garb and once they reached their IDOC facility, dress into IDOC clothes, and then change into civilian attire for release. The practice was dubbed "dress-in-dress-out."
Investigative reporters from the Associated Press exposed the practice in December 2009. Allegedly IDOC had distributed a memo about an "MGT Push," referring to using meritorious good time credit to reduce prison population.
At the time, Governor Pat Quinn was mired in a tough re-election campaign against State Senator Bill Brady. He immediately signed an order putting a stop to the program.
But he didn't just stop the award of credit from the first day. Rather, he stopped the award of all credit, including a 6-month good conduct credit authorized by statute, 730 ILCS 5/3-6-3(a)(3). And so, inmates began staying in prison for longer than ever.
Most would agree that the decision was political. Quinn won the election, but then-Director of IDOC Michael Randle was forced to resign.
On February 22, 2013, IDOC re-implemented the early release program with a few changes. While dress-in-dress-out may be over, there are some similarities to the early release program pre-2009.
First and foremost, the requirement of serving 60 days before receiving other early release credits is back. But this time, it is written into law. Before 2009, the 60-day requirement was unwritten and no one complied with it. Now this is the rule followed in every case.
The 60-day requirement created the term, "61-day wonder," which describes an inmate who is immediately eligible for release after serving 60 days. A prisoner serving 1 year IDOC on an ordinary, non-violent Class 4 felony should become a 61-day wonder.
The 6-month good conduct credit is back, too. While the Code of Corrections calls it good conduct credit, IDOC is calling it Supplemental Sentence Credit (SSC). But the name is not the only thing that has changed. There are more restrictions.
The Department of Corrections has provided the following guidance:
For an offender to be eligible for an award of SSC, first and foremost, he or she must have served more than 60 days in IDOC custody and be serving a sentence for offenses that are not excluded from an award pursuant to Section 3-6-3(a)(3) of the Code of Corrections (730 ILCS 5/3-6-3(a)(3)). Additionally, some offenders, by the nature of their current commitment offenses, will only be eligible for up to 90 days of SSC pursuant to Section 3-6-3(a)(3) of the Code of Corrections.
There are additional administrative rule requirements that must be met in order for an offender to be eligible for an award of SSC. The offender:
must not be subject to review under the Sexually Violent Person's Act,
must not have been found guilty of a 100 level disciplinary offense (violated while in custody) under 20 Ill. Adm. Code 504,
must not have any pending criminal charges committed during the current incarceration,
must not have been returned to the Department for a violation of his or her parole or mandatory supervised release during their current incarceration,
must not have voluntarily quit or have been terminated for disciplinary reasons from a boot camp program,
if recommended by a court, must have completed substance abuse treatment or been waived from the requirement by the Department, and
must have completed mandatory sex offender treatment (if necessary) or been waived of the requirement by the Department (if applicable).
IDOC has gone out of its way to warn that this credit is discretionary and no one is entitled to it. But that may be for appearances, because the prison is overcrowded and underfunded.
The state prison system has room for 33,000 inmates. But the population is about 49,000. IDOC facilities are now turning gymnasiums into living space for minimum security inmates. Tamms maximum security prison was closed and the state plans to close Dwight women's correctional center, too.
Critics say that this program will do nothing to reduce over-population because the requirements are too stringent.
Prosecutors, defense attorneys and judges should follow this story closely.