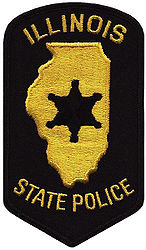 Chicago radio station WBBM recently reported that statistics show that during traffic stops, minorities are charged with traffic offenses disproportionately.
Depending on their sources, statistics can be misleading. But these numbers come from a source that even prosecutors and judges would acknowledge as an authority: the Illinois Department of Transportation.
A WBBM Newsradio analysis of Illinois Department of Transportation numbers indicates that, in 2011, 61 percent of minorities who were stopped by police got traffic tickets, while only 52 percent of whites did. There was a similar disparity in 2010.

Caucasians also fared better in the written warning department last year. In 2011, whites who were stopped received written warnings 32 percent of the time, compared to 21 percent of the time for African-Americans or Latinos…

The state started keeping track of the racial breakdown of drivers in 2004, to determine what extent racial profiling might be used by police in making traffic stops.

In 2004, nearly 2.5 million motorists were stopped by police in Illinois. Of those, more than 60 percent of whites stopped received tickets while 68 percent of minorities who were pulled over were ticketed. Also in 2004, nearly 25 percent of whites stopped received written warnings while 16.5 percent of minorities did.
Illinois residents should be aware that state law requires troopers to record every traffic stop with audio and video. See 20 ILCS 2610/30. The State Police Act requires all State Police squads to be equipped with recording equipment.
The law protects troopers from false accusations and also people who are stopped. A recording can show an absence of probable cause for the stop, or an illegal search. This would result in the dismissal of charges.