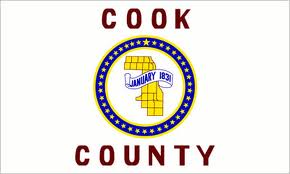 All persons who have ever been arrested in Cook County should be aware of the free expungement seminar scheduled for June 2, 2012.
Under Illinois law, any person who is arrested and charged with a crime has a record with the Illinois State Police that can be disseminated nationwide. The record of the arrest remains even if the person is found not guilty, or receives court supervision.
The only way to remove the record is to file a petition to expunge or seal it. The process was changed in 2010 to make it easier for people with records to get them expunged.
Cook County is providing a clinic on expungement that costs nothing to attend.
It is sponsored by State's Attorney Anita Alvarez, Public Defender Abishi Cunningham Jr, and Cook County Sheriff Tom Dart, Dr. Byron Brazier of the Apostolic Church of God in Chicago, and many others.
The event will take place all day on June 2, 2012 at the Apostolic Church of God at 6320 S. Dorchester Ave in Chicago.