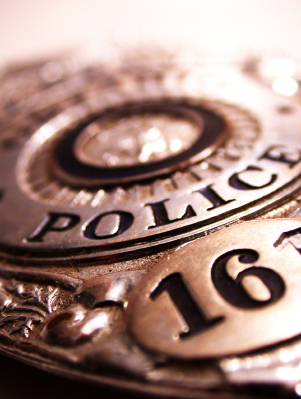 Illinois state law concerning retail theft has seen some significant changes in the year 2012. State lawmakers in Springfield have overhauled the retail theft statute. First, the offense is no longer found under 720 ILCS 5/16A-1. That section was repealed, and replaced by Section 16-25. All charges for retail theft written in 2012 fall under 720 ILCS 5/16-25. Second, the penalties have changed in some very important ways.
The elements of the crime of retail theft remain relatively the same. The law provides that a person is guilty of retail theft when he or she knowingly takes possession of, carries away, transfers or causes to be carried away, any merchandise displayed or offered for sale in a retail mercantile establishment with the intention of retaining such merchandise or depriving the merchant permanently of the possession, use or benefit of such merchandise without paying full retail value.
As before, it is also still a crime to alter, transfer, or remove any label or price tag, or for an employee of the retail store to under-ring merchandise (that is, to charge less than the full retail price for a friend or family member). And as before, it is a crime to use or to possess any theft detection shielding device which would enable the person to pass through security without being detected with stolen merchandise.
The retail theft statute still provides that the court can draw an inference of guilt against the defendant where he conceals upon his person or in his belongings any unpurchased merchandise. Also, the court can infer guilt against a person who removes the merchandise beyond the last point-of-purchase (cash register).
The good news is that, despite the inference of guilt, a retail theft case can still be won in court. The fact is that people commit retail theft all the time unintentionally. It is a daily occurrence for shoppers to go to their cars in the parking lot and find merchandise on the bottom of a shopping cart that they failed to pay for through neglect. Fortunately for these people, the law presumes that they are innocent. They can only be proven guilty with proof beyond a reasonable doubt. There is a difference between making a mistake and not paying for merchandise and intentionally stealing something.
Also, for people who are arrested for retail theft and make a statement admitting that they possessed the item, an admission to possessing an item that was not paid for is different from an admission of guilt. Basically, a person who is honest can take responsibility for not paying for something and have that misconstrued as though it was a confession to a crime. For example, a person who was stopped with unpurchased merchandise may say, "That's my fault. I'm sorry." But that does not mean that the person intended to commit a crime. Because that statement is exactly what an innocent person would say when they realize that they made a mistake and failed to pay for something.
The state legislature changed the penalties for retail theft in 2012. Whereas before, if the value of the stolen merchandise was greater than $150, the offender could be charged with a felony. Now, as long as the value of the merchandise is $300 or less, the offense is a misdemeanor. This is a very important distinction. If a person is found guilty of a felony, he will have a permanent conviction that cannot be expunged or sealed. Ever. Compare that to a misdemeanor, which can be expunged.
There is one exception to this new rule, where there stolen goods are motor fuel. Apparently, lobbyists in Springfield convinced the legislature that people who steal from a gasoline station should be punished more severely. If the value of gas taken from a gas station is greater than $150, the offender can be charged with a felony.
The misdemeanor offense of retail theft is a Class A misdemeanor, with a potential penalty of up to one year in jail and a maximum fine of $2500. The defendant would be eligible for supervision, which is not a conviction and can be expunged. Any jail sentence for retail theft would be served at 50 percent of time.
On the other hand, if the value of the stolen goods was in excess of $300, the offense is a Class 3 felony. In this instance, the potential penalty can include 2 to 5 years in the Illinois Department of Corrections. A conviction can never be expunged, and can never be sealed. A defendant can have that record removed only if the governor approves a pardon. Before Easter Sunday this year, Governor Quinn approved the pardons of approximately 50 people in Illinois. The governor typically approves pardons before a long weekend for a holiday, to avoid scrutiny from the press. It is unclear how many people applied for a governor's pardon. Many of the pardons that were approved were backlogged under the former governor who is now in federal prison, Governor Blagojevich.
Any person who is charged with retail theft and has a prior offense of theft, robbery, armed robbery, burglary, residential burglary, possession of burglary tools, home invasion, unlawful use of a credit card, or forgery, can be charged with a Class 4 felony. And so, even a first offense of retail theft can be a felony if the person has a prior offense that triggers the enhanced penalty. A Class 4 felony has a sentencing range of 1 to 3 years in prison, but the defendant can receive probation.
This is an overview of the retail theft law in Illinois in 2012.