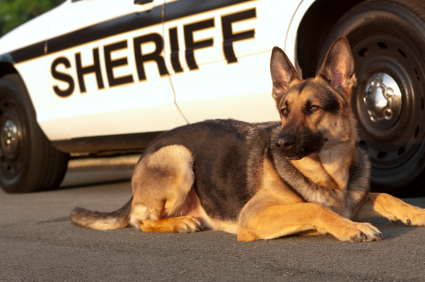 Illinois lawmakers made a significant change to the vehicle code that is effective in 2012. Starting January 1, 2012, anyone who drives or rides in a motor vehicle in the state of Illinois will be required to wear a seat belt.
This was not always the law. Prior to 2012, a backseat passenger in Illinois was not required to wear a safety belt. Instead, only the driver and front seat passengers, and all other passengers under age 19 were required to wear a seat belt.
But under the new section 12-603.1, now everyone must wear a safety belt inside the vehicle. 625 ILCS 5/12-603.1.
The change to the statute is important because it raises an important issue for law enforcement. A police officer has probable cause to stop a vehicle where he sees a violation of any provision of the vehicle code. Judges and lawyers should take notice that this new law allows police officers to curb a vehicle if they see any passenger without a seat belt. In cases where the driver or passenger has a warrant, or is engaged in some other criminal conduct, an ordinary traffic stop has the potential to turn into a full vehicle search and arrest. With this new law in effect, the police have yet another reason why they can stop the vehicle.
At the present time, the Illinois Court of Appeals has allowed police officers to stop vehicles based on pretext. That is, the appeals court has said that a police officer can pull over a vehicle for any reason, including a hunch, as long as he has some other, objective reason for the traffic stop such as a violation of the vehicle code. Often times, the police officer will see a vehicle in a high crime area late at night and want to stop the vehicle just to check it out. The officer may believe that the driver or the passengers seem out of place, and pursue a traffic stop for that reason. While this may seem like a violation of civil rights, Illinois courts have approved this practice under one condition.
The appeals court has said that the police can do this as long as they have some violation of the vehicle code, the matter how minor or trivial. For example, many defendants have challenged probable cause for a traffic stop where the police pulled them over for having an obstruction hanging from the front windshield mirror.
State law is vague on the issue of what constitutes an obstruction:
No person shall drive a motor vehicle with any objects placed or suspended between the driver and the front windshield, rear window, side wings or side windows immediately adjacent to each side of the driver which materially obstructs the driver's view.
625 ILCS 5/12-503(c).
In some cases, judges have found that an air freshener dangling from the rear view mirror is an obstruction and therefore, a violation of the vehicle code allowing the police to stop the vehicle.
Once a person is pulled over for a minor traffic violation, aggressive police questioning can lead to a search and arrest.
Section 12-603.1 is yet another reason why the police can pull over a vehicle based on pretext. The statute is clear:
Each driver and passenger of a motor vehicle operated on a street or highway in this State shall wear a properly adjusted and fastened seat safety belt.
625 ILCS 5/12-603.1(a).
The requirement to wear a safety belt for passengers does not apply to people writing in the back seat of a taxi.
State lawmakers apparently were aware of the practice of stopping vehicles based on pretext. The legislators added a provision to the statute that prohibits searching a vehicle or its occupants based on violation of this section.
The provision says the following:
A law enforcement officer may not search or inspect a motor vehicle, its contents, the driver, or a passenger solely because of a violation of this Section.
625 ILCS 5/12-603.1(f).
While that directive may seem clear and unambiguous, I expect that it will cause many problems in court. A police officer can easily justify his decision to search by stating that he smelled drugs or, after searching and finding something illegal, lie about it after the fact and say that it was in plain view.
It remains to be seen how Illinois judges will handle this new statute. State lawmakers probably had their heart in the right place, because the statute seeks to protect the health and safety of people on the roadway. But history teaches us a lesson, that some police officers have used statutes like these to target minority groups.