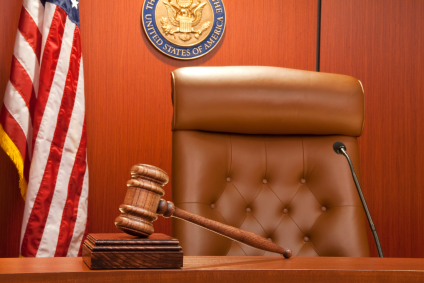 The potential penalties for a Class A misdemeanor offense include up to one year in the county jail and a maximum fine of $2500. Technically, a sentence of incarceration can last for only 364 days. A jail sentence of 365 days or more is only permissible for a felony offense. Additionally, any sentence lasting one year or longer must be served in the state penitentiary system, the Illinois Department of Corrections. Misdemeanor sentences of incarceration are served in jail, whereas felony sentences are served in prison.
County jail facilities house inmates who are waiting for trial, or serving a sentence for a misdemeanor offense. The only exception would be defendants who have pled guilty to a felony offense and receive a sentence of periodic imprisonment (also called work release) where they serve their periodic incarceration in the county jail facility. A sentence of periodic imprisonment would be served along with probation. (Note that the Illinois Department of Corrections at the present time has a program for work release, and is increasing the number of inmates who are assigned to this program. But that applies to prison sentences.)
Every defendant who is sentenced to jail for a misdemeanor offense is entitled to receive day-for-day credit. This credit reduces a sentence to half of what is dictated by the sentencing order (e.g., 50 percent). However, certain misdemeanor offenses are disqualified from this credit. For example, any offense for which there is a mandatory minimum penalty or any offense involving bodily harm would disqualify the defendant from receiving day-for-day credit.
If the defendant served any time in custody prior to the guilty plea or the finding of guilt, he is entitled to credit for everyday spent in pretrial custody.
The pretrial custody credit applies if there is a violation of any sentence. If a person is sentenced to jail for a violation of a misdemeanor sentence, the jail sentence must be reduced by any time spent in custody prior to trial. It is a common mistake in many courtrooms where the prosecutor seeks to re-sentence the defendant for violating probation, but does not give him or her credit for time in pretrial custody. The defendant is always entitled to credit for pretrial custody.
If the defendant is sentenced to supervision, the judge cannot sentence him to jail. A jail sentence is only possible under a conviction. Supervision is not a conviction, and therefore, a sentence of imprisonment is not authorized by law.
Besides supervision, the only other sentences that can be imposed for a misdemeanor are conditional discharge and probation. Conditional discharge is basically non-reporting probation. The court enters a conviction against the defendant, but generally he is not required to report to a probation officer during the term of the sentence. A probationary sentence, however, requires the defendant to report. Like conditional discharge, probation involves the court entering a conviction against the defendant.
The court is also authorized to sentence a defendant to straight time. This term, "straight time," refers to a jail sentence which is not followed by any probationary sentence. In these situations, the court sentences the defendant to a conviction and jail. On the term date of the jail sentence, the case is closed. A defendant in a case such as this would not be required to report to a probation officer after discharge from the county jail facility. A sentence of straight time is common in Cook County, but in other counties such as DuPage, Kane, and Lake, straight time is rare. In those collar counties, judges typically sentence the defendant to some type of probation sentence following time in custody.
The maximum time span allowable for a sentence of supervision, conditional discharge, or probation is two years. The court is not authorized to sentence a person to any type of sentence for a misdemeanor in excess of this time constraint. The court would be without jurisdiction after the two-year limit.
The judge is authorized by law to sentence the defendant to a combination of jail and conditional discharge for probation. However, the maximum sentence of conditional discharge or probation combined with time in custody is 2 years and 180 days jail. The court cannot sentence the defendant to more jail time than 180 days if he also serves two years of conditional discharge or probation.
The maximum jail sentence for each class of misdemeanor is indicated below:
Class A – 364 days.
Class B – 180 days.
Class C – 30 days.