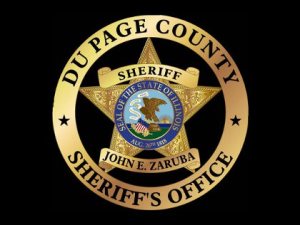 The Illinois Criminal Justice Information Authority has been tracking felony and misdemeanor filings in state courts throughout Illinois over the years, and their findings may surprise you. The findings come as no surprise, however, to attorneys and judges handling these caseloads. The studies prove that, on average, prosecutors are seeking stiffer penalties more than ever.
Across the state, Illinois county prosecutors are now charging defendants with felonies when they used to charge them with misdemeanors. Click here to download a PDF of the ICJIA study.
In 2008, there were about 440,000 criminal cases filed in Illinois. From 1999 through 2008, the number of criminal cases statewide remained basically constant. But there was a significant change in regards to the type of cases that were getting charged. Throughout Illinois, the number of misdemeanor charges over this time decreased by 17 percent, but the number of felony cases increased by 6 percent.
The law in Illinois says that prosecutors have discretion in how they prosecute offenders. They decide which charges are appropriate, as well as who gets charged and who doesn't. The increase in felony charges seen with the simultaneous decrease in misdemeanors means that State's Attorneys are using their discretion to seek more severe penalties.
This is consistent with my own experience in court. What used to be a Class A misdemeanor offense of driving under the influence in Illinois (DUI while license suspended or revoked for DUI) prior to 2006 is now a Class 4 felony. Additionally, a third DUI offense is now a Class 2 felony.
I remember handling files in court where the defendant had two priors and it was a Class A misdemeanor. No one even blinked. These cases are felonies now, without exception.
In addition, the state legislature passes more and more laws each year establishing new offenses. These new laws are usually knee-jerk reactions to some controversial news story. Our lawmakers trump up these incidents as though they are happening everywhere  and anyone could be the next victim when, in fact, the probability of the crime recurring is low. The laws pass and there are constantly more felonies on the books.
The study observes one trend that impacts a huge number of Illinoisans. Illinois is a lopsided state in terms of distribution of population. The majority of people in Illinois live in the Chicago region. Among that group, most live in suburban areas like the collar counties.
The study shows that in the northern counties surrounding Chicago, felony filings have increased 23 percent from 1999-2008. This is a staggering number.
There are big cities in these areas such as Rockford, Aurora, Waukegan, Joliet, etc. All have seen crime rates increase over this time period. The reasons for the increase in crime are many, including population growth, economic decline, etc.
There has been a migration of people out of Chicago into these suburban areas. Gangs, drugs, and violence have gone with them. County judges and State's Attorneys tend to be people who grow up in their jurisdictions. They have felt the changes in their communities. And not all changes have been good.
But the fact is that these suburban counties are not ever going to be like they were 20 years ago. Places like Lake, McHenry, Boone, Winnebago, Kane, DuPage, and Will County aren't going to revert to the quiet rural life that their residents knew before.
There is reason to be concerned that the increasing frequency of felony charges is a reaction to these changes. There may be some prosecutors that believe their role is to protect a way of life in their communities. I would hope that their motivation is not protecting a way of life, but rather a commitment to justice. We want prosecutors who are pragmatic, not reactionary.
Only time will tell if these suburban counties continue to increase the numbers of felonies charged.