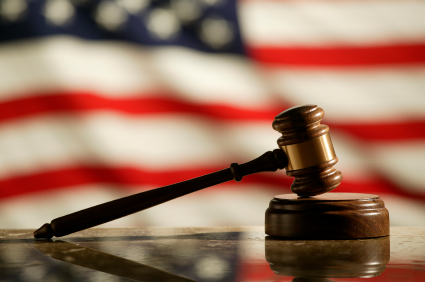 Under Illinois law, a criminal offense is generally classified as either a felony or a misdemeanor. The difference between felony and misdemeanor is that a felony has a penalty of one year or more imprisonment, whereas a misdemeanor is a penalty of less than one year.
There are three types of misdemeanors: Class A, Class B, and Class C misdemeanor offenses.
The maximum penalty for a Class A misdemeanor is up to one year incarceration as well as a fine of $2500.
A Class B misdemeanor by comparison, basically has a punishment with half the severity of a Class A misdemeanor. This type of offense has a maximum penalty of 180 days incarceration in the county jail, with a maximum fine of $1500.
To my knowledge, there are no Class B misdemeanor offenses on the books in Illinois that require the judge to sentence the defendant to jail. Instead, the court can sentence a person who is found guilty of a Class B misdemeanor to probation and community service instead of incarceration.
Class B misdemeanors are few and far in between. Almost every misdemeanor offense that prosecutors pursue is a Class A misdemeanor such as domestic battery, driving under the influence, driving while license suspended for DUI, retail theft, etc.
The following offenses are Class B misdemeanor crimes:
Criminal Trespass to Land (CTTL). 720 ILCS 5/21-3.
Telephone Harassment. 720 ILCS 135-1-1.
Possession of Cannabis (2.5 to 10 grams) 720 ILCS 550/4.
Aggravated Speeding (31 mph over the posted speeding limit). 625 ILCS 5/11-601.5. The law changed in 2011 making a speeding ticket for driving 31 mph over the limit a Class B misdemeanor. This type of ticket used to be a fine-only petty offense, but not anymore.
Computer Tampering. 720 ILCS 5/16D-3.
Obstruction of Service of Process. 720 ILCS 5/31-3.
Littering. 415 ILCS 105/8.
Altering or Defacing a Serial Number on Machinery. 720 ILCS 335/1.
Picketing a Residence. 720 ILCS 5/21.1-3.
Simulating Legal Process. 720 ILCS 5/32-7.
Window Peeking. 720 ILCS 5/26-1.
The problem with a Class B misdemeanor is that the penalties may not be extreme, but the long term consequences of a criminal record are just the same.
For instance, the offense of criminal damage to property is a Class A misdemeanor, but most employers who see a conviction on a job applicant's background for telephone harassment (Class B misdemeanor) are just as likely to reject the job application. The reason is employers do not pay attention to the different penalties. They care only about the fact that the job applicant has a criminal record.