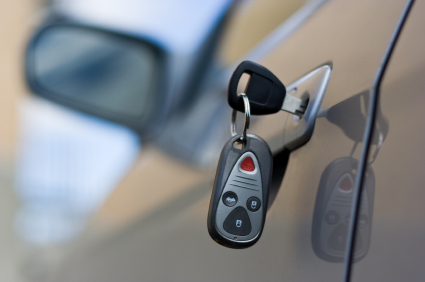 An arrest for a felony offense in Illinois has consequences beyond sentencing in court. In addition to the possibility of a prison sentence in the Illinois Department of Corrections, a defendant may lose his driver's license.
The Secretary of State in Illinois has authority to suspend, cancel, and even revoke a person's driving privileges for a felony offense.
The law in this state provides that a conviction for any felony offense in which a motor vehicle was used will result in a revoked license for a minimum period of one year. See 625 ILCS 5/6-205(a)(3). What does it mean to have a vehicle used in the commission of a crime? It is agreed that a vehicle used in aggravated battery with a firearm, such as a drive-by shooting, falls into this category, but if a vehicle was used to flee the scene of a crime such as a robbery, then it may also qualify.
After the one-year revocation, the driver must appear before the Illinois Secretary of State for a reinstatement hearing, also called a formal hearing. All too often, after someone is released on parole from DOC, he forgets to file a request for hearing. In fact, most people released on parole are completely unaware that their licenses have been revoked while in custody. Nonetheless, the law says the Secretary can revoke their licenses as long as a notice was sent to the last known address.
A common felony offense is the possession of controlled substances. A conviction for PCS will result in a suspended license, rather than a revoked license. This means that the person's driver's license will be reinstated after one year and payment of a reinstatement fee.
Section 6-206(a)(28) of the Illinois Vehicle Code provides that a person convicted of a felony offense of possession of a controlled substance, possession of cannabis, or possession of methamphetamine, will have one-year driver's license suspension. A second offense results in a five-year suspension.
The statute directs the court sentencing the defendant for any such offense to forward a report to the Secretary. The picture in this article is one of the forms used to notify the Secretary of the offense.
The law also says that if the vehicle was used in the commission of criminal sexual assault, predatory criminal sexual assault of a child, aggravated criminal sexual assault, criminal sexual abuse, aggravated criminal sexual abuse, juvenile pimping, soliciting for a juvenile prostitute or the manufacture, sale or delivery of controlled substances or drug paraphernalia, and the defendant was the driver, then his driving privileges will be suspended for one year. See 625 ILCS 5/6-206(a)(29).